The Group owns about 12 million square feet of retail space across Hong Kong with a diverse portfolio of shopping malls. Located strategically along major railway lines, the malls are uniquely positioned to cater to all aspects of customers' needs and have redefined the outlook and shopping patterns of the community.
Major Shopping Malls
---
Shopping Mall under Development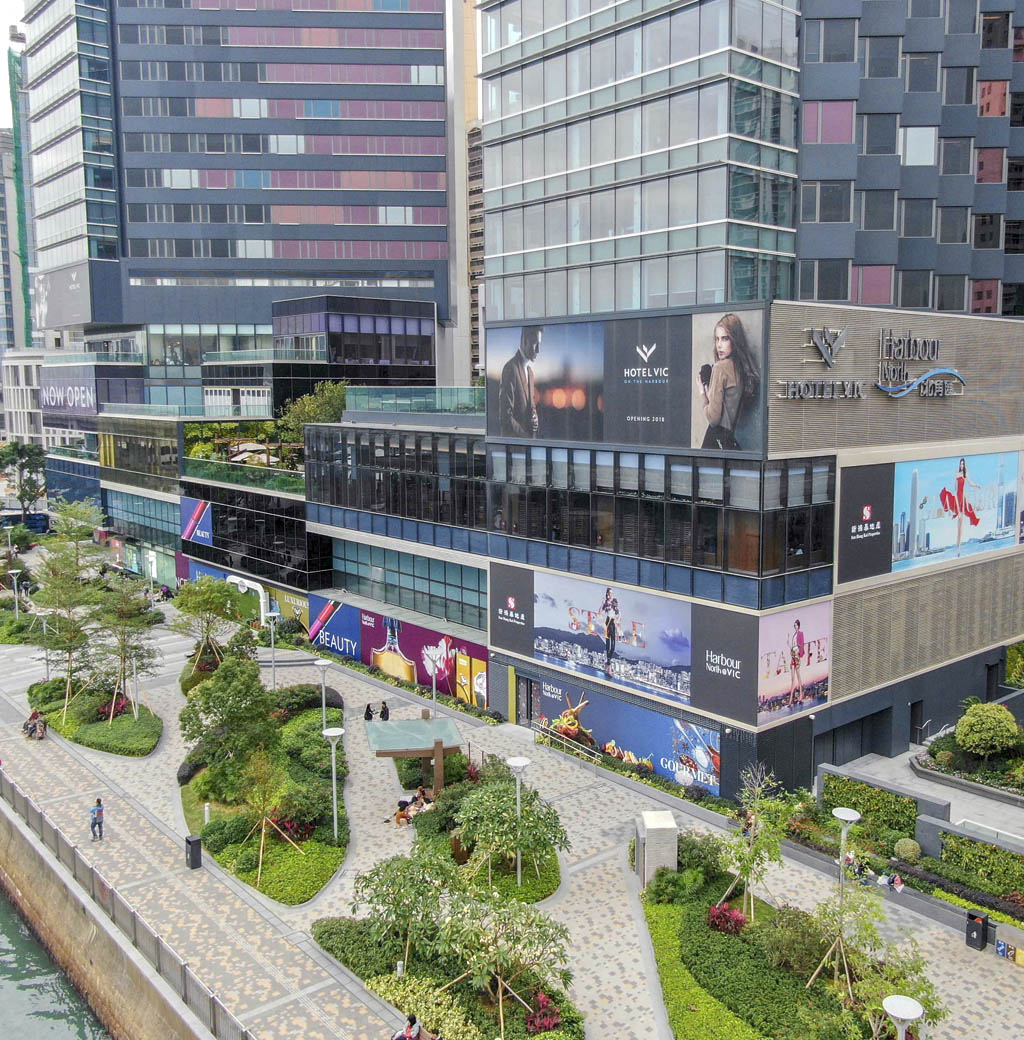 Harbour North
Located in the heart of North Point, Harbour North is blessed with one of the best harbour views in town. Its modern lifestyle concept is expected to attract office workers and residents in the Island East area as well as tourists staying at nearby hotels.
The three phases of Harbour North will cover a shopping area of 145,000 square feet with 160 shops offering trendy fashions, jewellery and watches, beauty items, world-class dining as well as a contemporary lifestyle supermarket. The first phase, Harbour North@VIC, provides about 67,000 square feet of shopping space at the podium of Hotel VIC. The second and third phases will comprise street-level shops and a retail podium.
The mall's outdoor premises will cover 160,000 square feet, featuring a 420-metre harbourfront promenade, green open areas and a spacious open piazza, which will form an attractive and leisurely shopping hotspot along the harbourfront.
/sites/assets/files/2020-01/20190114_TWP_e.jpg
http://www.tsuenwanplaza.com.hk/#/en/promotions
/sites/assets/files/2019-12/20191202_promo_MOKO.jpg
https://www.moko.com.hk/promotions/mokohighlight-dec/
/sites/assets/files/2019-11/20191129_ThePoint-EN-400x292.jpg
https://www.shkp.com/Html/mall/20200116_edmEN.pdf
SHKP Shopping Malls Winter Spending Privileges with UnionPay Card
/sites/assets/files/2019-12/20191205_promo_SMT_EN.jpg
https://www.shkp.com/Html/mall/20191205_promo_SMT_EN.pdf
Extra The Point by SHKP Points Reward for SmarTone Plus Members
/sites/assets/files/2019-11/20191129_promo_yoho.jpg
https://www.yohomall.hk/promotion/weekday_promotion.jpg
/sites/assets/files/2020-01/20190107_promo_MP.jpg
https://www.metroplaza.com.hk/#/en/promotions
/sites/assets/files/2020-01/20200102_promo_NJ.jpg
http://www.newjadeshoppingarcade.hk/en/news.php
/sites/assets/files/2020-01/20190108_promo_ntp.jpg
https://www.newtownplaza.com.hk/node/11554
New Year Blessing Instapop
/sites/assets/files/2019-03/app-icon-border-new_0.png
/sites/assets/files/2019-03/apple-app-store_new.png
https://itunes.apple.com/hk/app/shkp-malls/id1181866241?l=en&mt=8
/sites/assets/files/2019-03/google-play-store_new.png
https://play.google.com/store/apps/details?id=com.shkp.shkmalls