The Group believes in good corporate citizenship and contributes to society by sponsoring a wide range of charitable and educational projects in Hong Kong and on the mainland. Our multifaceted efforts to work for a harmonious community have earned us the 'Caring Company' designation from the Hong Kong Council of Social Service for many years in a row, and our long-term support for the underprivileged have earned us the Community Chest President's and Top Donor Awards.
Building Homes with Heart Caring Initiative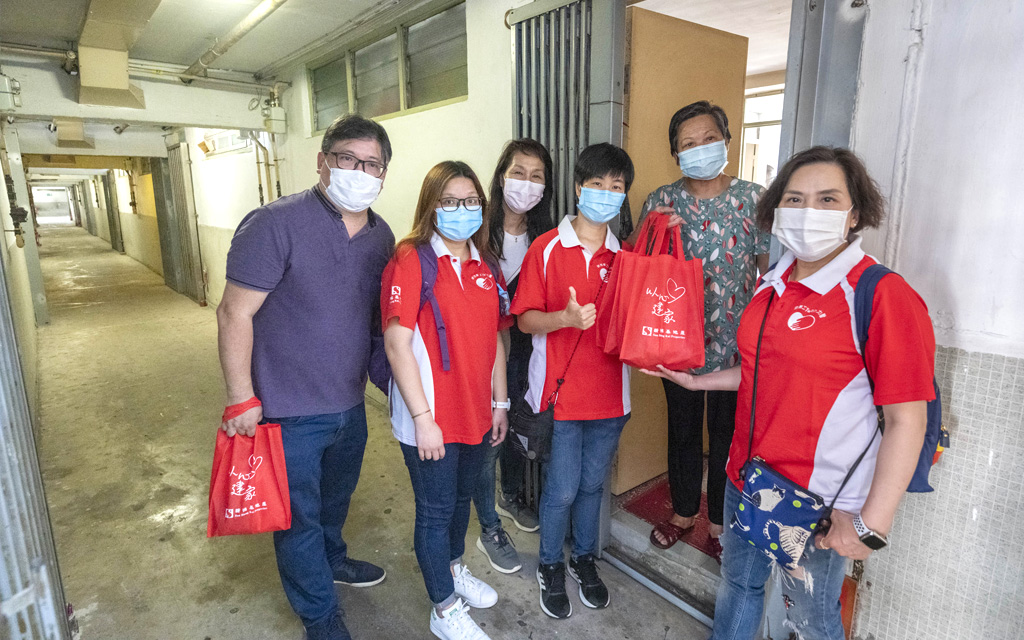 The Group's Building Homes with Heart Caring Initiative provides timely support and spreads love and care to people in need in the community, such as delivering festive food and daily necessities during festivals to different groups of people in need across territories, donating surgical masks to social welfare organizations and distributing anti-pandemic items to underprivileged families and the elderly amid pandemic, and providing immediate assistance to individuals or families in financial difficulties as a result of accidents or natural disasters. SHKP volunteers also use their professional skills to do basic home renovation to meet the urgent needs of families and help rebuild their homes.
---
Social Inclusion for the Underprivileged – tours of Sky100 and Noah's Ark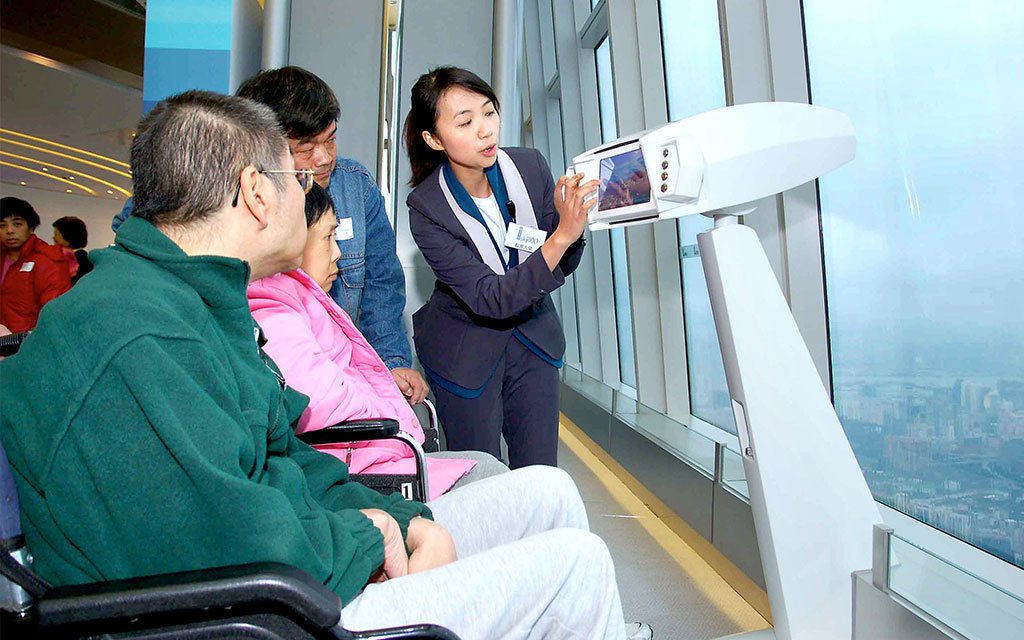 This complimentary initiative aims to broaden the horizons of the physically challenged and facilitates their integration into society as well as promoting social inclusion throughout the community.
---
Volunteering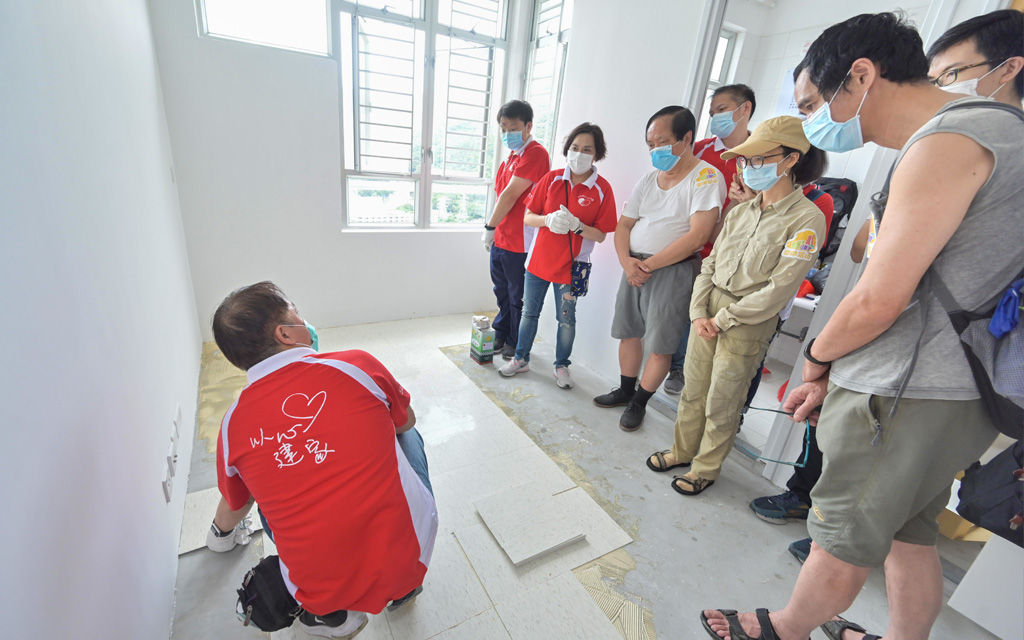 The Group is a keen supporter of volunteering. We believe that it is an effective way to connect and give back to the community. Formed in 2003 by the Group, the SHKP Volunteer Team contributed over 100,000 hours of service in 2019. With a caring spirit, the team leverages their professional skills to provide timely service and support to people in need in the community. This includes basic home renovation for underprivileged families and elderly people affected by redevelopment or demolition, and participation in promoting disability inclusion and environmental protection. We also partner with different organizations to promote volunteering in the community to achieve better synergy and to benefit more people.
---
Donations and giving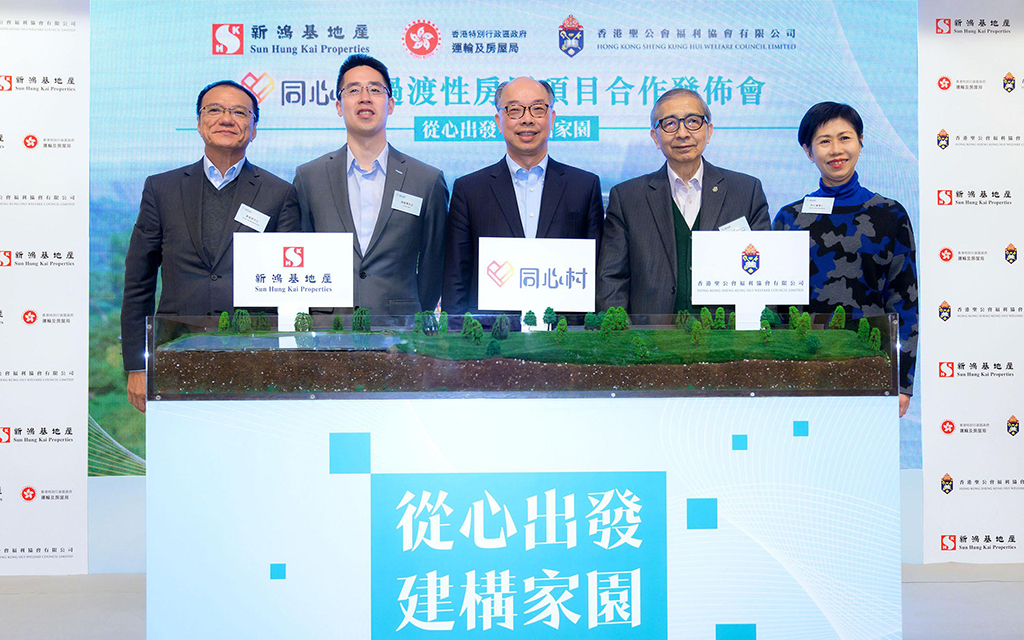 The Group supports community development through donations and giving. In 2016, we donated a piece of land in Yuen Long for the development of Hong Kong's first purpose-built, integrated social service facility that will include a youth hostel, elderly home and special-needs childcare centre in order to promote inter-generational interaction and social harmony. The Group also has been donating regularly to other charitable organisations throughout the years in support of worthy causes.