Programme Details
Property Business
During the two-year programme, trainees will work in host functions, with cross-departmental attachment training, classroom training and on-the-job coaching to be offered to support the trainees' development of management and functional competence.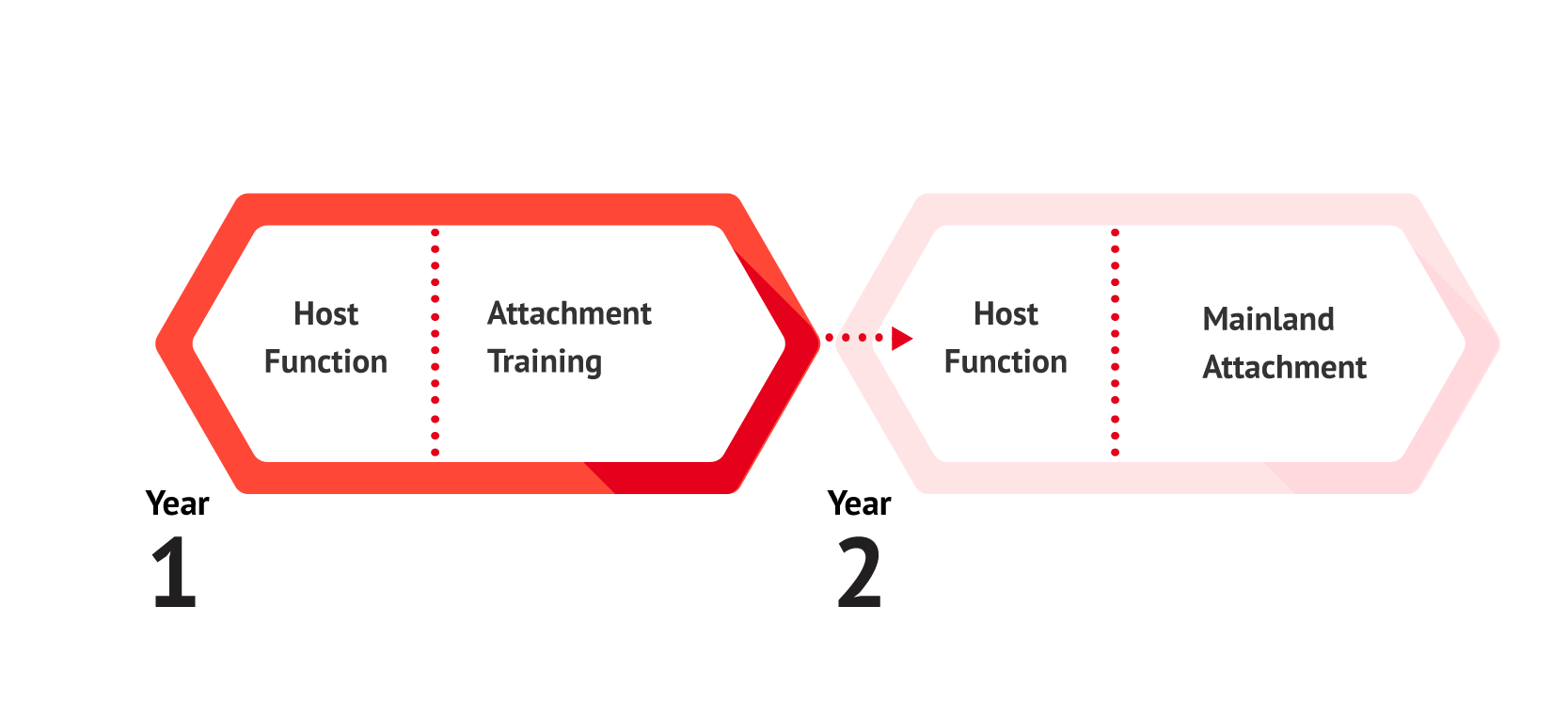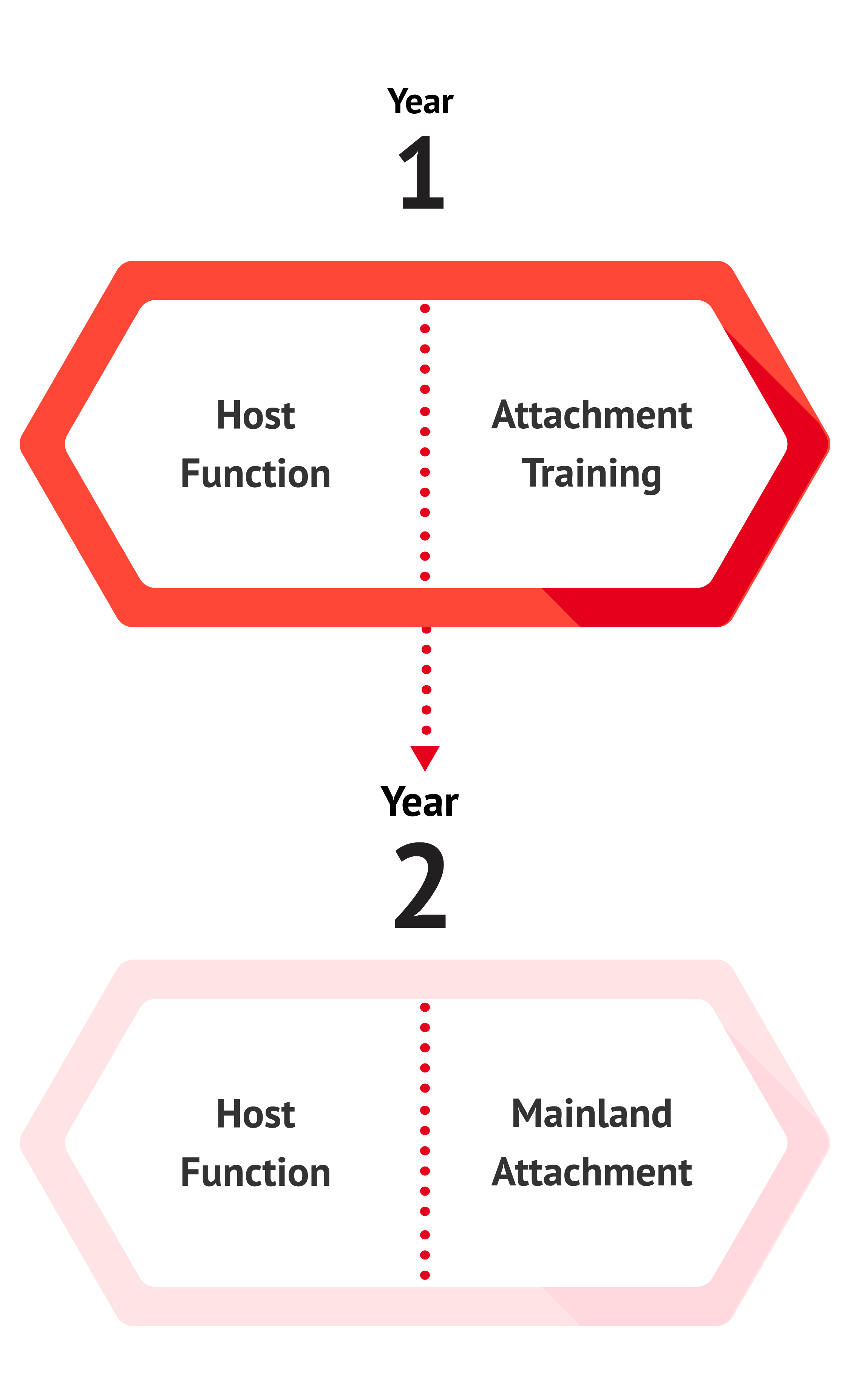 Host Functions
The digital and technology team drives the Group's digital initiatives. We have built an overall Customer Data Platform for the Group. We adopt data infrastructure, data science and analytics tools to draw insights and drive synergy across business units with the use of technology.
As a Graduate Trainee, you will be exposed to:
Research and analysis for digital projects
Apply various technical tools to utilize data
Coordinate with different business stakeholders on technology projects
Economic and Property Research
Our economic and property research team mainly engages in economic research and property market analysis. We have to conduct macro research and property market research in Hong Kong and Mainland, maintain and update the Group's operational data and information.
As a Graduate Trainee, you will be exposed to:
Macro-economic analysis
Hong Kong and China property market analysis
We manage the leasing function of the Group's office portfolios at various locations across Hong Kong. Our main scope of work includes formulating leasing strategies, conducting market research, working with agencies partners and tenants on leasing matters, planning and marketing of new projects, etc.
As a Graduate Trainee, you will be involved in:
Conducting market research on HK office portfolios
Liaising with agencies partners and tenants on lease terms
Coordinating property management issues
Lease administration and reviews; handling legal matters in relation to tenancy agreement
Assisting in new projects planning and marketing
Signature Homes is the luxury residential leasing arm of SHKP, with deluxe properties located in Mid-Levels and Island South.
Signature Homes' luxury serviced suite hotels include Four Seasons Place in Central; The HarbourView Place above Kowloon Station; Vega Suites in Tseung Kwan O and Victoria Harbour Residence in North Point, which sit atop MTR stations and next to major business districts, providing guests with premium luxury living.
The newly launched residential leasing brand, TOWNPLACE, with two projects under the portfolio, TOWNPLACE SOHO and TOWNPLACE KENNEDY TOWN, offers flexi-leasing options and features a truly hassle-free living.
Prime locations and excellent customer service make Signature Homes the first choice of many senior executives of large multinationals.
As a Graduate Trainee, you will get to know more about:
The formulation of marketing programme for residential and serviced apartments leasing market
Different approaches to build customer relationships, understand their needs and formulate the best service practices
Establishing leasing partnership, managing leasing matters, handling legal documentations and conducting market research
Retail Leasing / Promotions
We manage the leasing and marketing activities of the Group's shopping malls located all over the Territory. Our main scope of work includes formulating marketing strategies, planning and implementing the trade mix of shopping malls, attending to tenancy-related matters, planning & organizing promotion activities and managing fitting-out and renovation strategies.
As a Graduate Trainee, you will be involved in:
Understanding leasing and marketing strategies of various major malls and how to reposition / revamp a shopping centre
Conducting market research and various analysis
Understanding promotion strategy and implementation of shopping malls
Renovation of shopping malls
Coordinating management issues
Lease administration and reviews; handling legal matters in relation to tenancy agreement
---
Learning and Development
Sponsorships for Further Studies
SHKP encourages and supports continuous learning. We have long tradition of providing staff with financial assistance to further their studies. Trainees will be fully sponsored to acquire their professional qualifications during the programme. Full sponsorship will also be available for trainees to pursue a Master Degree.
Classroom Training and Corporate Events
A comprehensive training curriculum is tailored for trainees to accelerate their development. At the beginning of the programme, trainees are arranged to undergo an induction programme to familiarize themselves with the company businesses and corporate values. Throughout the programme, they are provided with ample opportunities to participate in various structured classroom training and corporate events to sharpen their communication, presentation, problem solving and leadership skills. Furthermore, training courses on diversified topics are available for the trainees to pursue their personal development.
---
Career Path
Upon completion of the programme, trainees will embark on their journey to a successful career along this career ladder.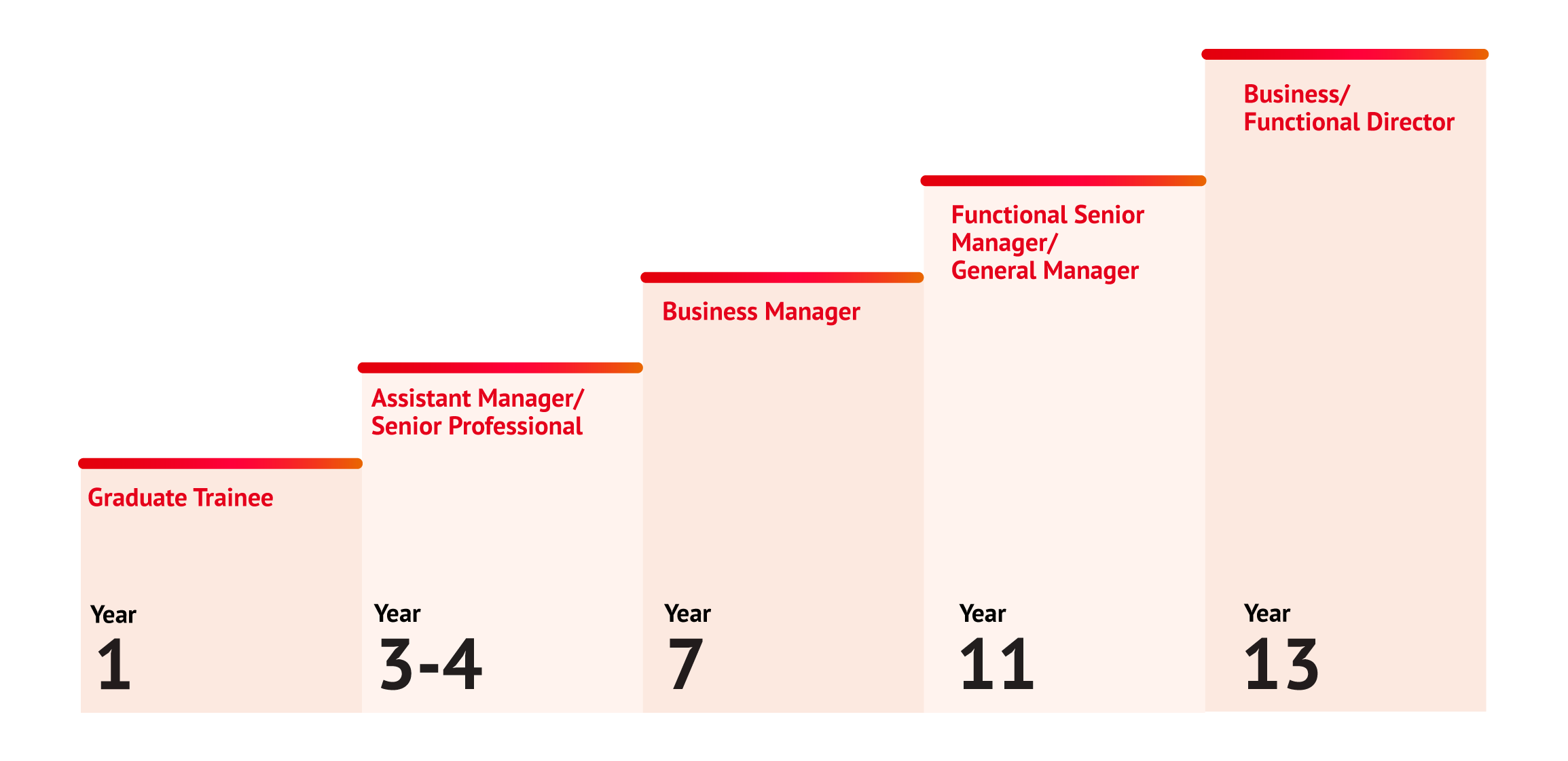 ---
Requirements
We are looking for high-caliber final-year undergraduates or recent graduates from Hong Kong and overseas universities who possess the following qualities:
High initiative and commitment

Proactive and strongly devoted to work, making every effort and contribution to accomplish tasks

Strong analytical and problem-solving abilities

Strong reasoning, logical mind and quantitative skills to structure and approach issues, make good judgments and derive practical solutions

Teamwork orientation

Work closely with others as a team to build trust and relationships to yield work results

Good communication and presentation skills

Clear and concise in verbal and written communication; able to make an impactful presentation; proficient in both English and Chinese

Learning and succeeding attitude

Strong will to embrace and/or lead change for seeking continuous improvement and success

Leadership potentials

High potentials in motivating and leading the team to perform effectively and develop people
---
Application and Enquiries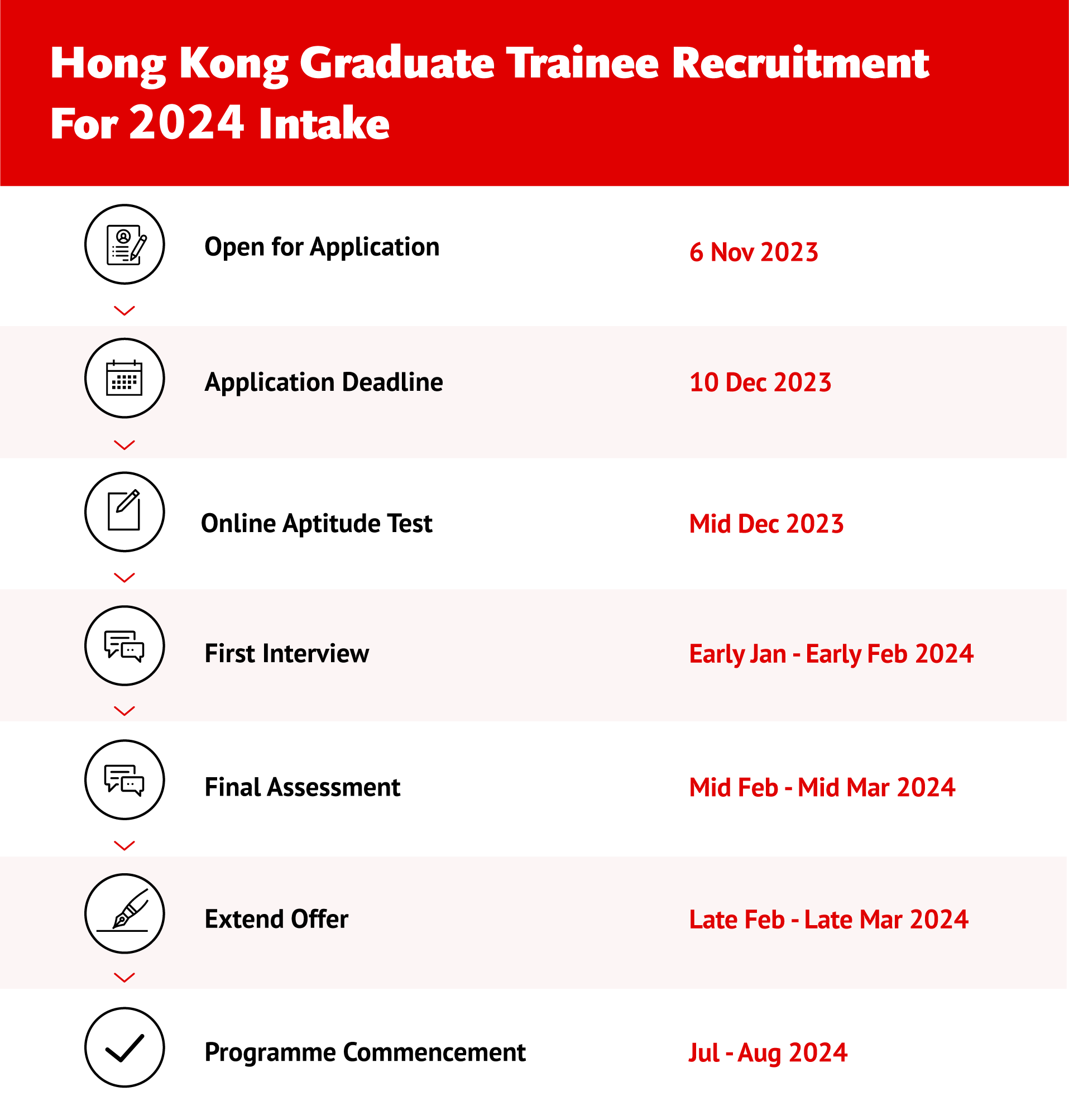 Apply Now
Application Deadline: 10 December 2023
For enquiries, please contact us by sending email to our Human Resources Department at hrm@shkp.com