The Group is committed to making a positive impact on the community and adheres to a structured approach to encourage healthy and sustainable lifestyles. 'Exercise for Good' continues to be a key driver in the Group's initiatives on this front.
SHKP Vertical Run for Charity – Race to Hong Kong ICC and Race to Shanghai IFC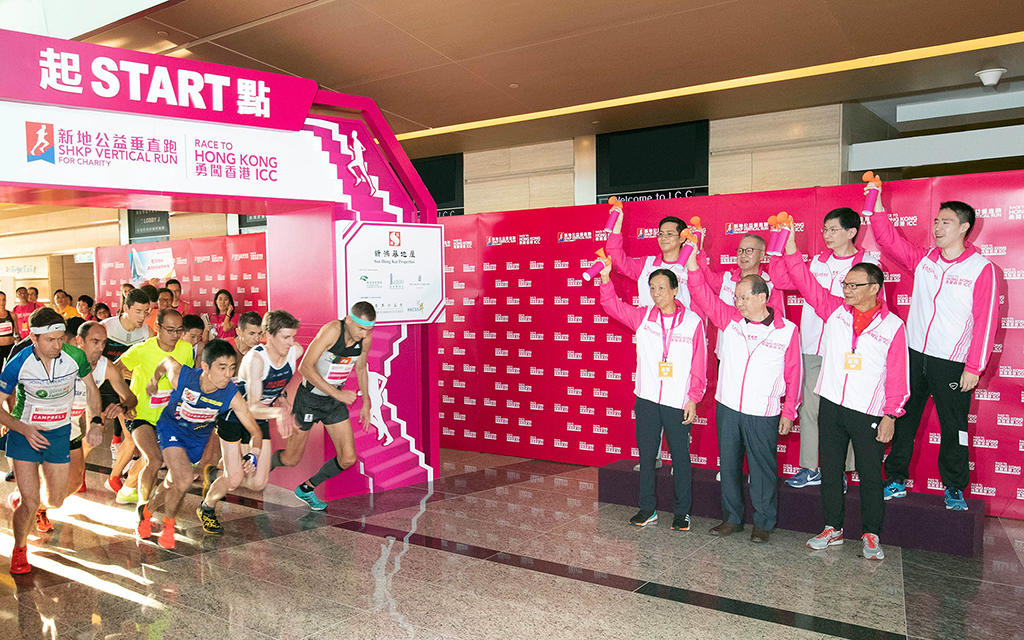 First introduced in Hong Kong in 2012, SHKP Vertical Run for Charity is a charitable stair-climbing event to encourage healthy living and donations to support children and youth causes. SHKP Vertical Run for Charity is held at two of the Group's signature buildings: the International Commerce Centre in Hong Kong (Race to Hong Kong ICC) and the International Finance Centre in Shanghai (Race to Shanghai IFC). These events have attracted over 19,000 runners so far. All proceeds are donated without any deductions and with the Group's top-up funding to support local underprivileged children and youth.
---
Sun Hung Kai Properties Hong Kong Cyclothon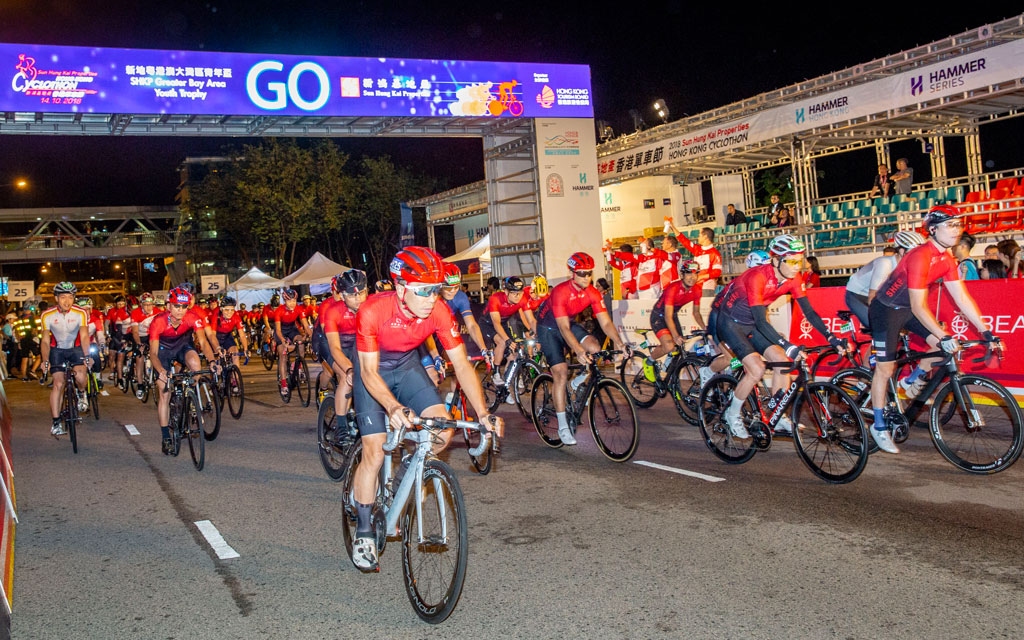 SHKP has been the Title and Charity Sponsor of the Hong Kong Cyclothon organized by the Hong Kong Tourism Board since 2015, with the aim of exemplifying the Group's belief in sports for charity. Since becoming part of this territory-wide event, we have been offering extra donations to support worthy causes that address the needs of underprivileged children and youths across Hong Kong.

---
Promoting Public Environmental Awareness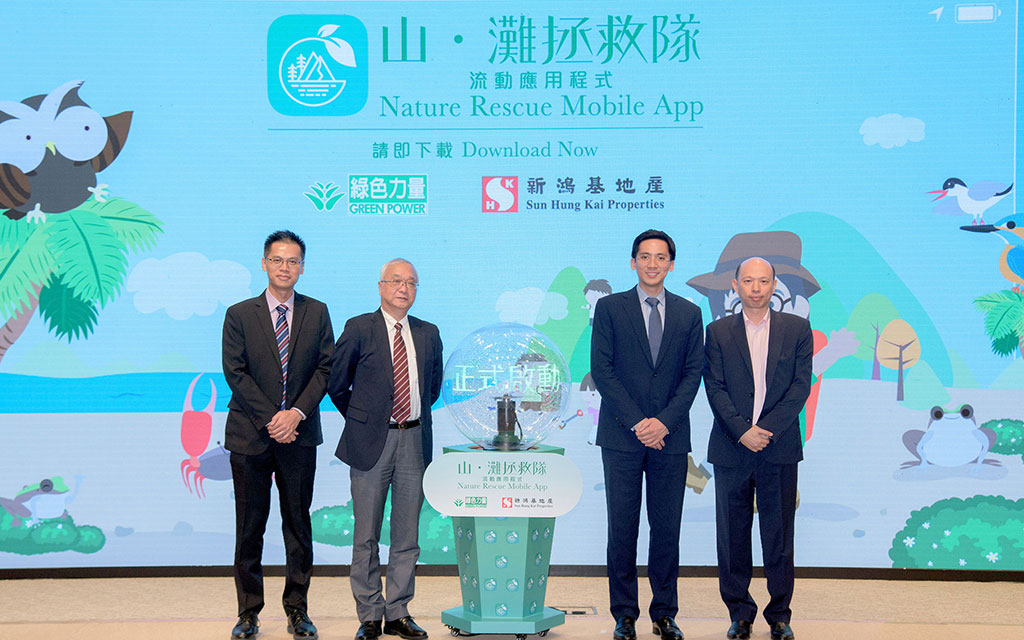 To promote public environmental awareness, the Love Nature Campaign, which was established by the Group and Green Power in 2011, combines learning with nature appreciation and outdoor exploration to foster a love for nature. Through beach clean-ups, school visits, competitions and exhibitions, as well as training sessions and teaching materials for educators, the Group hopes to encourage students and their families to help conserve the environment.
In 2018, Nature Rescue, a free mobile app for clean-up reporting and activities among the public was jointly developed by the Group and Green Power. First of its kind in Hong Kong, the app provides a convenient and interactive platform to connect members of the public and mobilize them to get involved in clean-up actions in the countryside and along beaches while allowing participants to enjoy Hong Kong's natural treasures.
---
Encouraging sports for charity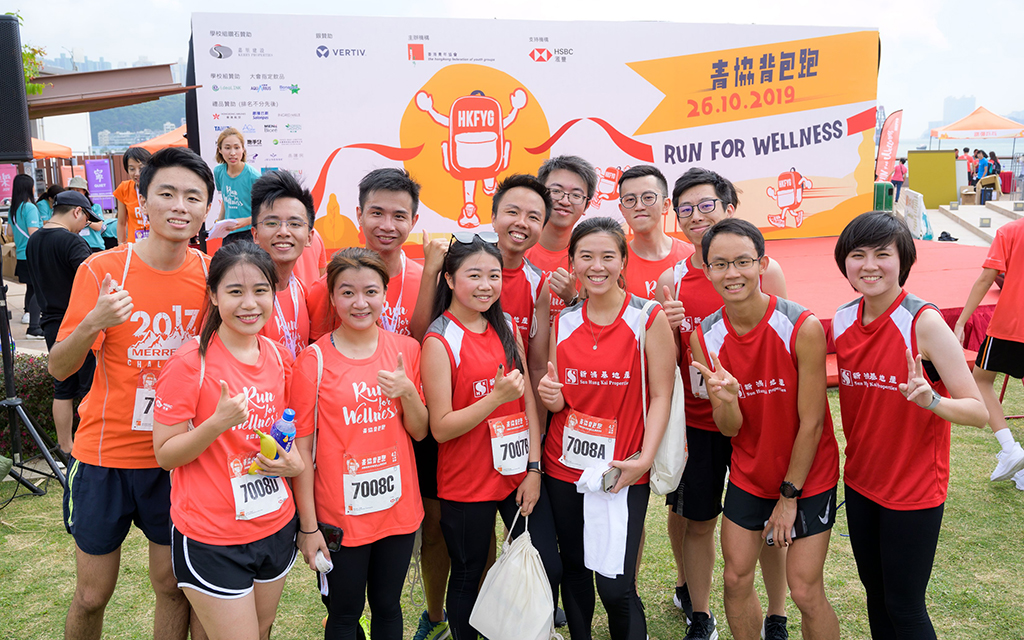 SHKP has been a long-time supporter of a wide variety of charitable sporting events in Hong Kong, including the Hong Chi Climbathon, Hike for Hospice, Community Chest Corporate Challenge, UNICEF Run, Run for Wild and Run for Wellness. Apart from donations, staff members also actively form corporate teams to join these meaningful races to spread the message of love and care throughout the community.